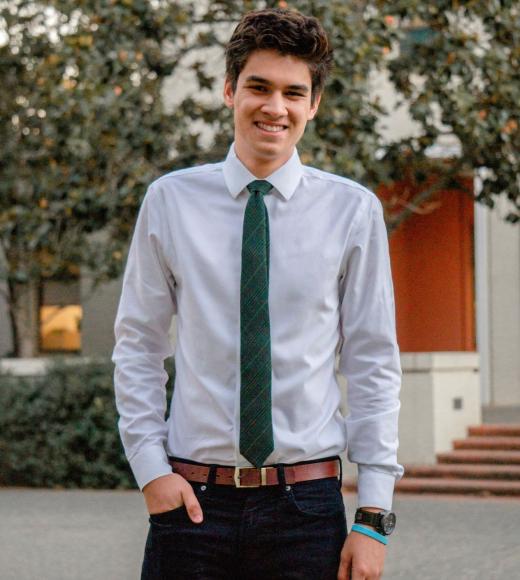 Bio
How did you learn about AIChE and why did you join?
I learned about AIChE first in my ECH80 class via a class announcement. I joined when, at the freshman BBQ, the previous External Vice President (Aleyeh Roknaldin) prompted me to join. 
How has AIChE helped you grow professionally and/or personally?
AIChE has definitely improved my ability to coordinate large scale projects and events with other members of the club, as well as other members outside of the club. Another professional aspect that AIChE continues to give me the opportunity to improve upon is my time management skills.
What's one interesting fact about you? 
I enjoy backpacking, legos, and the Legend of Zelda franchise.
If you could watch one show the rest of your life, what would it be?
Adventure Time
Follow Connor on Snapchat @connor_lyon178