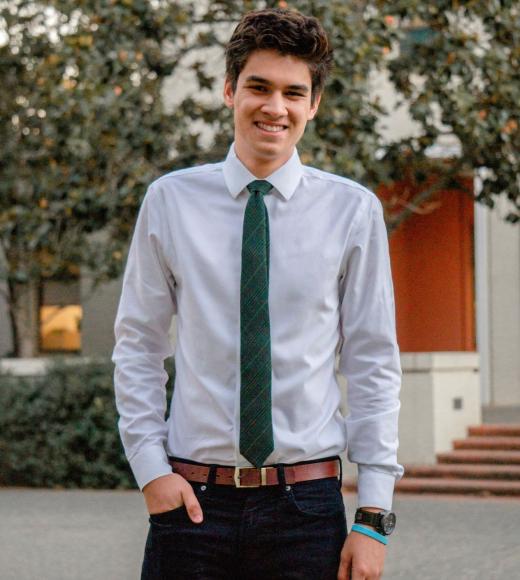 Bio
How did you find AIChE and why did you join? 
I found out about AIChE through hearing their announcements in my ECH 80 class. After hearing about the freshman representative position that was available for me, I decided to become a part of AIChE to become more connected with my chemical engineering community, and to make my years here at UC Davis fun ones not only for myself, but for others too.
How has AIChE help you grow as professionally and/or personally?
Although this is only my first year with AIChE, I already have greatly improved my leadership, communications, and time management skills.
What's one interesting fact about you? 
I really enjoy backpacking and mountaineering.
A food blogger is interviewing you about your favorite food, what would that food item be? 
DC grape and blue cheese pizza... Just kidding. It would probably be sandwiches of any kind.
Follow Concor on Snapchat @connor_lyon178