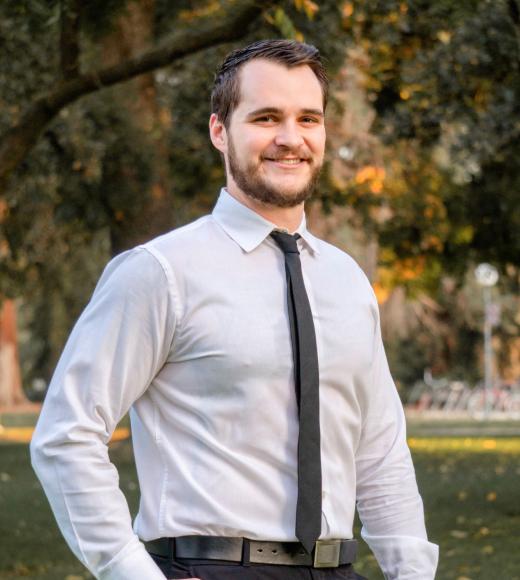 Position Title

External VP
Bio
How did you find AIChE and why did you join? 
Class announcements, joined for campus social outreach
How has AIChE help you grow as professionally and/or personally?
Networking and career advice, great social events
What's one interesting fact about you? 
I am the proud owner of the cutest dog on the planet
A food blogger is interviewing you about your favorite food, what would that food item be? 
Cross seared rib-eye, rare