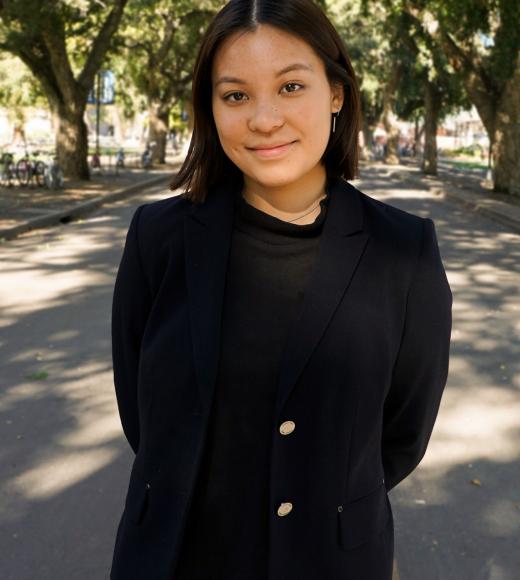 Bio
How did you learn about AIChE and why did you join?
I first found out about AIChE when I went to chemical engineering talk during Decision day at UC Davis.
How has AIChE helped you grow professionally and/or personally?
Being an officer on the board has helped me become more organized and efficient when it comes to getting multiple tasks done simultaneously. I have learned to work successfully with other people to achieve our goals. I have also developed many personal and professional connections along the way and created strong friendships through the Mentorship Program and by attending various events. AIChE has a whole has given me a wonderful community of people that have taught me all types of things — whether it be academic, career, or personal advice. The people I have met in AIChE helped me grow in all aspects of my life.
What's one interesting fact about you? 
I had chickens as pets for 10 years of my life. My favorite chicken's name was Maria. Her body was the size of a mini tissue box. No, we did not eat them.
If you could watch one show the rest of your life, what would it be?
It's hard for me to choose just one but as of right now, I would say Nikita or Revenge.
Follow Michelle on LinkedIn: https://linkedin.com/in/michelle-lo/