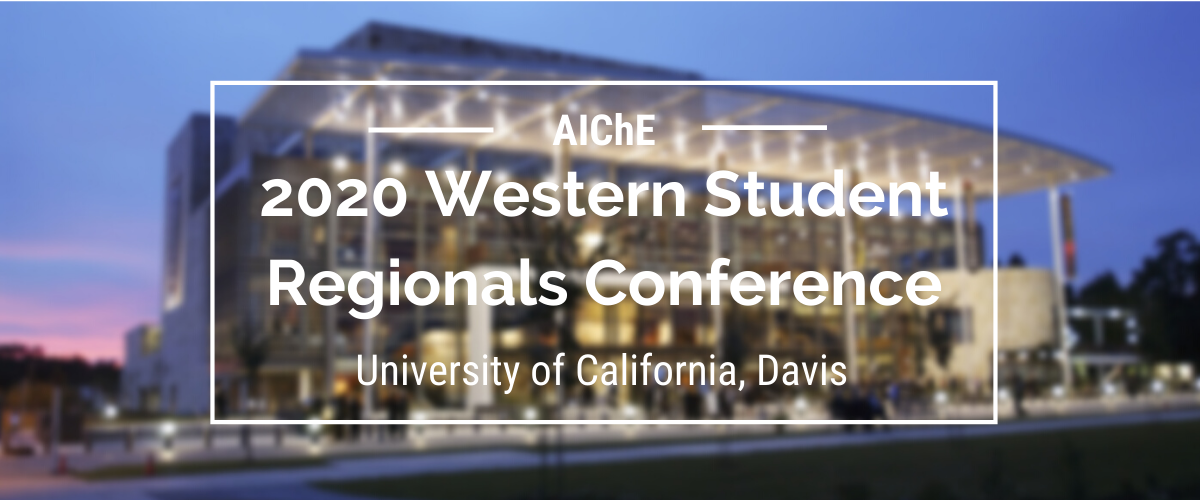 Welcome to the official page for the 2020 Western Regional Student Conference!
AIChE at the University of California, Davis (UCD) has the honor of hosting this year's conference from April 3rd through April 4th.
The yearly AIChE Western Regional Student Conference (WRSC) presents students with the brilliant opportunity to build networks with colleagues from neighboring universities in the Western hemisphere in addition to professionals from industry and academia. Students are offered the unique experience to broaden their perspective of chemical engineering while discovering exciting potential career paths. 
How are we able to facilitate this? Attendees to the conference will be surrounded by other students in the Western region to share ideas regarding how to run a successful AIChE student chapter. Our Regionals Career Fair will allow students to reach beyond their typical sphere of influence for career development. The Regional Student Paper and Poster Competitions supply an excellent medium of communicating top of the line research in the field of chemical engineering and beyond. Our Regional workshops will feature Computer Aided Design (CAD)/ 3D Printing, Coffee Brewing, and a number of notable, rewarding experiences. We will of course be conducting a ChemE Jeopardy Competition in supplementation to the Western Regional Chem-E-Car Competition itself. Our objective for WSRC, which is identical to our chapter's motto, is to foster the success of each member by providing the resources integral to their growth through community and comraderies.